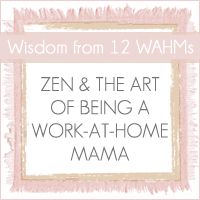 an eBook
Zen & The Art Of Being A Work-At-Home Mama
– 12 WAHMs share their wisdom
– My journey as a work-at-home mom
– Inspiration & Plans of Action out the Yin & Yang!
– Not just for Mamas!
In this book, I am sharing my story. I am sharing systems, encouragement & ways of thinking that totally shifted the way I move in Mamahood, my business & in life. It's honest, hopeful & helpful. It's full of love, for you, for me, for our businesses, our children & the world. 140 pages of my know-how divided into 22 sections of sage, poetic + practical advice wrapped up in a zentastic bow because I believe in your freedom just as much as I do mine.
Digital Kit
How to Create Your Own Printables Kit
– 14 Templates
– 10 Tutorial Videos
– an eBook
Did you ever google "how to make printables"? When I started making them I looked everywhere for a guide, templates, videos & found almost nothing. This kit includes 14 blank templates that make printables super easy & videos that show you how to use them. Also, an eBook sharing awesome resource hubs, how to share the printables on your blog & where to submit them to drive traffic to your blog + so much more! Sound like a YES to you?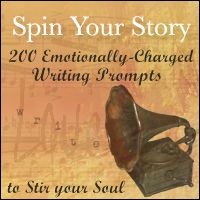 eBook
Spin Your Story : 200 Emotionally-Charged Writing Prompts to Stir Your Soul
– 108 Heartfelt Questions
– 42 Jumping Points
– 50 Questions for Artists
Ever felt stuck, sitting in front of a blank screen not knowing what to write &/or blog? Need a gentle hand to help you find your authentic voice? Are you an Artist that blogs? I created 200 juicy, poetic, summon your muse-type prompts just for you!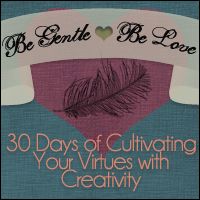 eBook/eCourse
Be Gentle, Be Love : 30 Days of Cultivating Your Virtues with Creativity
– This course acts as a loving guide, gently nudging you to explore your soul & your creativity. Sometimes silly, sometimes serious, it helps you to reconnect with your life experiences & your inner child. It eases you into the process of tapping into your spirit. It encourages you to connect with yourself & others in a peaceful, gentle & loving way…
eBook
Regiving : The Gifts of Kindness & Laughter

30 rock star contributors


60 heartwarming & hilarious stories


5 inspirational printable art prints


a place for you to share your stories!