A super fast-n-easy way to help right now: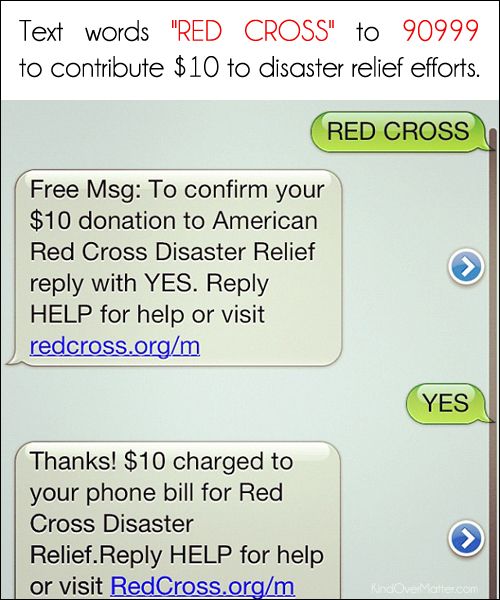 from wptv.com:
HOW TO HELP
"This will be a large, costly relief response and the Red Cross needs help now," Shimanski said. "People can help by making a donation to support American Red Cross Disaster Relief online, by text or by phone."
Financial donations help the Red Cross provide shelter, food, emotional support and other assistance to those affected by disasters like Hurricane Sandy. To donate, people can visit RedCross.org , call 1-800-RED-CROSS, or text the word REDCROSS to 90999 to make a $10 donation. Contributions may also be sent to someone's local Red Cross chapter or to the American Red Cross, P.O. Box 37243, Washington, DC 20013.
….Read more here.
$10 may seem small but every little bit helps, you can text more than once.
Sending a tremendous amount of love out to New York, New Jersey & everyone else that was in Sandy's path.
It's still raining & we have flood warning alerts but all is well this morning here in Southwestern/Central PA. We had gusts but nothing like they called for, our power only flickered a few times. We are warm, dry & so, so grateful. So grateful.
We camped out on the dining room floor, gave lotsa mooches, snacked, played, pretty normal night despite what was going on hours away…
We stayed connected via the Washington Post's live blog, NOAA, FDNY Incidents on Facebook, Instagram & checking in with friends + family via text.
The FDNY Incidents Facebook updates are coming from a Manhattan Firehouse. Notifications + photos of incidents & fires FDNY responds to as well as upcoming events that seem to be coming from one or a few awesome individuals. They gave reports all night, bless them, here is their latest update:

Big Love to all the first responders last night & the coming days, their dedication & sacrifice is out-of-this-world incredible. They did a damn fine job & I know they will continue to. Sending love & good thoughts out to them & their families.
Love you all, stay safe, dry & warm, xoxox,