Post by Jo Anna Rothman.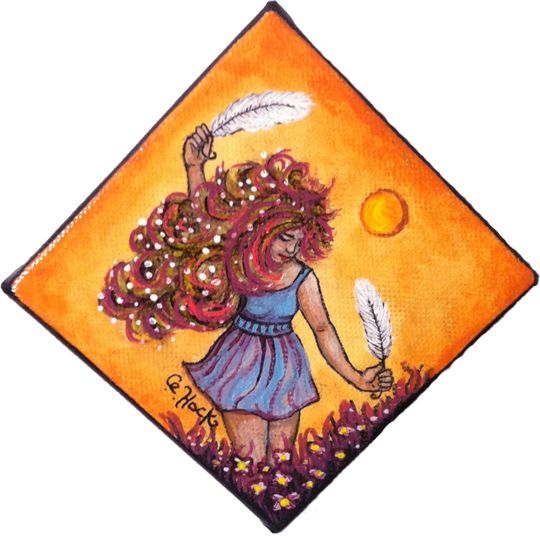 print by forevertuesday on etsy
Today is my last post for this amazing site. I have been trying to conjure up the perfect words for over a week now. But they aren't coming. So instead, I will share what is present.
It is here that I found my voice. ?It is here that I first stood in my fullness.
It is here that learned to share the electricity as it danced through me.
It is here that I met my community.
Amanda gave me a space to flow. To conjure. To let the odd and poetic nature of my writing be heard. She gave me permission to stretch into a wisdom I didn't know dwelled in the depth of my being. Without fail, she cheered me on. Loved me up. And gave me a home to become the writer I am today. Gratitude seems too small a word for what I feel and yet it is all I have.
I am also filled to the brim with love for you. Yes, you. You, who have read my words. Left sweet comments. Nodded your head along as you took in the notions that spilled out of me. It is the power of this community that is so very thrilling.
About 2 years ago, my coach told me the story about participating in a program at our grad school. She sat down to do a process with a woman who began to tell her about a blog post she read that morning. A post, it turned out, that I wrote for kind over matter. For the first time, I really got that people were reading what I was writing. People I didn't know!!! It was, and still is, a total dream come true.
I am going to miss my Wednesday posts. I am also looking forward to the extra space in my life. I know that it will be filled easily…writing for my own site, for larger projects and maybe even a book.
Like Amanda said yesterday, this is not goodbye. This is more like, "I hope you come and play with me in at my house too."
I blog on the regular at JoAnnaRothman.com. In addition to writing, I help people conjure and create their most amazing human experiences. You can find out a bit more about my work here.
I also hang out on Facebook lots. You can friend me on my personal page. Or hangout on my business page (where I do lots of fun stuff like writing love letters and giving out divine job titles!)
If you have never participated in The Receiving Project, well you should! It's a free 32 day e-course that teaches you how to receive. You can sign up here.
I also send out an electric, beautiful and fabulously inspirational morsel every day, called The Daily Gift. It's also free. You can receive it here.
I am excited to see how this space shifts and grows. I will forever be grateful for my experience…and will forever be a fan.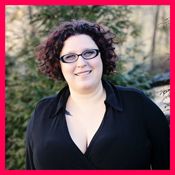 I'm Jo Anna. Jo Anna Rothman, MA if you are being fancy. I'm a Wizardess of love. Mistress of change. Conjurer of Electric Creative Wholeness.
I am here to invite and inspire you to live the best human experience ever. I connect folks to their soul, their purpose, their absolute and amazing joy. I coach. I write. I facilitate the amazing Receiving Project.  Most of all, I have a damn good time!

To read more of Jo Anna's guest posts on Kind Over Matter click here!