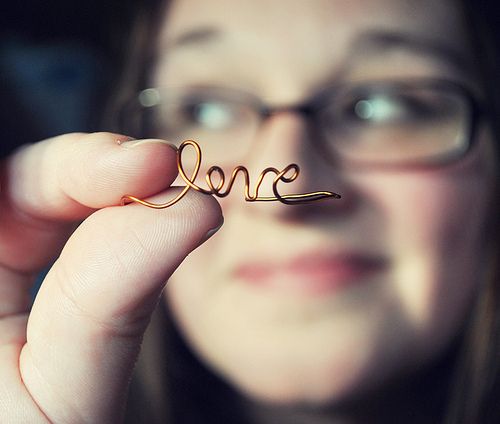 Rewind to February 2009. Zenin was 18 months old & napping one afternoon. There was a creative spark & from that spark…
The wildfire that is now Kind Over Matter was born.
I vividly remember how giddy I was as I was building the site. All the ideas that were flowing out of me, the possibilities…
but I could have never predicted just how wildly it would change my life.
How it would eventually provide for my family & I. All the art I would make. All the things I would teach myself. All things that I would learn from others.
How I would connect with some of the best people living on this earth & how some of those people would eventually become some of my truest friends.
So what I am about to say next definitely has some weight behind it (read: years of love behind it):
This will be my last post on KOM as its overseer.
Was this a tough decision? Yes & No.
It wasn't easy… until it was.
It took me most of the year to swim around in what I wanted to do.
I can say this with absolute truth though:
I am ready to hand over the reins.
Am I proud of what I built here? Oh fuck yes.
Grateful?
(Now there are tears on my cheeks.)
Grateful beyond words.
Grateful for all the insanely lovely, incredible, badass people I have met & collaborated with over the last 5 years.
My fuck. Seriously. Blessed.
Every single one of you are now part of me. Tucked in the crevices of my heart. You will continue to be a precious part of my life. Know this.
I'm grateful for all the personal growth that it has gently led me into. Grateful for a space to learn, practice & share my art.
Grateful for all the love, kindness & stories that have been shared.
Grateful for a loving platform to tell my stories. The hard ones. The empowering ones. The tales of healing. The stepping through my fear with love. The fun.
All the amazing discoveries & connections.
Grateful to have others shining & sharing with me.
Here's what I know though: When something isn't working or the passion you once had for something fades, you search for answers. If no matter how hard you try you can't revive that passion, you must do something about it.
While kindness has been the gospel of KOM… doing what you love because it makes you feverish with joy has been the uninterrupted background music.
Another truth: This community is way too important to let fall by the wayside. It's much bigger than any of us. I know in my heart of hearts that someone else can breath new & much-needed life back into it. Life that I don't have the desire to muster. They can love up the parts I've neglected while searching for answers.
The awesome thing: That person exists & she is absolutely wondrous, completely capable & psyched to give KOM an energy drink!
While you won't officially meet her until Friday, I want to tell you the story of our connection because this space is charged with some spectacular ones…
Most of you know Kat, she be my best girl. A little over a year ago, while she was pushing her camera that was mounted on a tripod that was stuffed into the pocket of a suitcase with wheels to record this crazy-awesome video for a now defunct side project of mine, she met Ted. Ted was genuinely curious about she was up to (I would have been too!) Ted's a Business Analyst & so is Kat, so one thing led to another & he ended up connecting Kat to Kind Over Matter's new overseer, who's a Technical Recruiter & Ted happens to be her client. Kat had just moved to Philadelphia & was job hunting. She met Kat at an IIBA meeting to help her on her search.
After their introductions, she asked, How do you know Ted?

Kat said, I don't. I was actually recording a video for my friend Amanda, she runs a site called, Kind Over Matter…

What?! Are you kidding?! I love Kind Over Matter!
…& so it was.
Insane, right?! Love. It!!
Fast forward to last month, when I called Kat, still searching for answers about what I should do.
We talked about a bit… I knew what I had to do. 30 minutes later she texted me.
Don't make any rash decisions yet! I hope you're not mad but I texted a friend & she wants to talk with you…

Mad, are you frickin' kidding me?! I LOVE YOU!…
We hit it off instantly. One of those things where it worked out so crazy-perfect that you start to question your questioning of fate, you know? Perfect Match.
What truly sets my heart on fire: She is currently working in Corporate America & is searching for her own answers. To help someone take that first step… well, yeah. WOW & LOVE.
Over the next couple weeks we will be meeting up to tweak the site a little, getting everything in order for the brand new year!
I'm excited!
One of the greatest gifts to come out of this transition:
I adore the element of surprise. Now, I can visit KOM as a reader, as a fan. Being behind the scenes, I've never got to experience that.
That feels good.
Let's Stay Connected, Yes?!


This isn't a goodbye but a I'll see you around! I'm not disappearing just shifting my focus.
I'm going to be pouring my creative energy into Words Dance! Great things are happening over there! I am in the middle of a rebrand & site redesign, set to launch in January that will come with a lot of awesome for Words Dance fans! New books, the magazine will be taking on a new shape, giveaways, free gifts & I will be publishing books from some beautiful & brave poets this coming year!
If you'd like to hook up with Words Dance via email you can do so here, on Facebook &/or Tumblr!
Personally… I will be writing more (I have a chapbook of poetry coming out early 2014 from NightBallet Press!) I will be doing more in-the-flesh poetry readings & Words Dance events. I will be making more tangible art. My dotcom is currently getting another facelift. I also have been hanging out on my personal Tumblr & Instagram!
Yes. Let's Connect.
Here's to new beginnings, loves… I love you. Truly.
Thank you.
Deep Love, Respect & Gratitude,