Post by Beryl Ayn Young for the Kind Kindred series.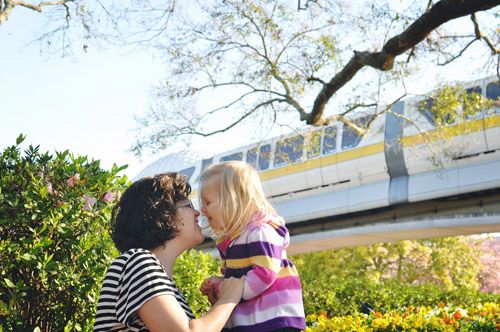 Through the Lens of Kindness
When I was gifted my first DSLR camera before becoming a mom, I had no idea the lessons I'd learn about the kindness and love I'd be giving not only to my family, but also to myself.
At the time I was selfishly looking to save a few bucks on professional photography and I wanted to be able to capture my only family photos with my fancy new camera. I seriously thought that a camera as expensive as a DSLR would be something like baking a boxed cake mix, producing amazing results without much fuss. I thought simply turning on my new camera, pointing it and clicking would result in crisp, clear, stunning images—just like the pros'.
I quickly realized that wasn't the case, and set out on a new mission: to tackle technical photography. Around this same time, we hit a pretty large bump in the road in growing our family. A late term pregnancy loss was a devastating blow we unexpectedly faced.
I had become a mother, albeit in an unconventional way, and like many new moms I felt a bit lost, lonely, and alone. However, by mastering those technical settings in the midst of my pain and heartache I slowly rediscovered confidence and purpose again.
Giving birth to our second daughter, now a healthy and vibrant toddler, I'm learning the true meaning of kindness and beauty behind the lens.
I'm grateful for the technical know-how I've gained, but when you're chasing after energetic moving targets, simply mastering the technical stuff just won't cut it.
It's taken me a bit of time to finally figure out that photography is one part camera, one part technical knowledge, and two parts light. But what your tediously thorough camera manual won't tell you is that you also must add a dash of heart, and heaping cup of soul.
I realized quite recently that it's that heart and soul piece that will truly allow a mom's images of her children to shine. I had become so wrapped up in perfecting my own skills and being kind to myself that I was forgetting the reason I wanted a DSLR camera in the first place, to capture the ordinary moments with my family that I want to last a lifetime.
I had become hyper focused in my own vision for how photos should look, professional and polished (thanks Pinterest) that I wasn't getting the results I was after at all because my daughter could see right through my grand plans for staged photos and she wanted nothing to do with them.
When I approached my photos from a place of kindness and love for my family, my images instantly reflected this change. It was a win-win as I captured the moments of play in our household as they unfolded while also having the opportunity to practice a hobby I loved.
It's these lessons in photographic kindness for myself and my family that I've been collecting over the past few years, that I've finally pieced together into my own recipe for capturing quality family images – one that's written in the language of a MOM.
This recipe comes together in a 6-week online class, Momtographie, where we'll develop your own delicious recipe for photographic success: from the technical to the heat-centered.
If you'd like a bit of a peek of what Momtographie will offer, I'd like to invite you to download a completely FREE one week self-paced mini lesson. In this lesson, One Ingredient Fix, you'll learn one key photography ingredient I've found to be misused frequently by moms: both seasoned veterans and newbies alike. Click HERE to get the lesson now.
Today I'm also giving away a spot in the 6-week Momtographie Online class to one KOM reader ($249 value). Class begins May 5th and you can take a peek at the class details HERE and then enter to win a spot below. Space in the class is limited, so if you know you want to snag a spot I suggest you register now. And…if you happen to win the giveaway, I'll gladly refund your registration fee.
The giveaway period will be open through Friday 4/12.
a Rafflecopter giveaway
I'd love for you to come along with me this May as I equip you with some new tools in your photographic kitchen for capturing kindness and love in your family, just in time for warmer weather and the lazy days of summer ahead.
I can't wait for us to get cooking together.
Beryl Ayn Young is a wife, mama, teacher, and photographer offering photography lessons and classes to nourish the mind, body, and soul. She's the creator of the Momtographie Online E-course offering moms a 6-week recipe for photographic success. Get a sneak peek of what Momtographie Online will offer by joining Beryl for her FREE self-paced mini class, One Ingredient Fix.