Post by Candace N'Diaye for the Kindness in Business series.

print by kitoki on etsy
From Corporate to Creative: Creating My Own Multi Career
I've always known I wanted to work for myself. But, as a multipassionate, it took a long time to figure out how to make it happen without giving up or ignoring parts of myself, and finding a way to work that was authentic to me.As a child, I was always creative. And always deeply interested in more than one thing. From elementary through high school, I had about 20 different answers to the "what do you want to be when you grow up?" question. Once at college, I changed my major multiple times, constantly trying to find something that I would want to spend the next 40 years of my life doing. Nothing felt really right, really me. Ultimately, I ended up with a degree in International Business. For the next 7 years, I worked in Corporate America in many different roles: finance, management, marketing, and finally logistics. No matter what job I was in, it never felt right and never lasted more than 2 years.I remember thinking "Maybe if I was in a higher position with more challenging work, I would feel differently." So I decided to go back to school and get my MBA. While working on that degree, I still wasn't fulfilled or excited about what I was doing. I realized that the problem wasn't the job or the work I was doing, it was me. Corporate America wasn't a good fit. Deep in my soul, I knew I needed to be doing work that was important to me, that meant something & was fulfilling.
My "Aha" Moment
So I quit & moved across the country to Seattle and began taking classes at an art school. I graduated with a degree in Commercial Photography, and worked as a freelance photographer for several years. But still, something was missing. As much as I loved photography, working commercially was about targets & ad specs. The thing I loved about art is the freedom of it! This led me to slowly stepping away from commercial photography, and focusing on another lifelong passion: painting.Fast forward to now. I actively pursue a multipassionate career: I'm an artist and a branding consultant. I work with other multipassionate solopreneurs who want to change the world their way. I place a lot of value on freedom, living your passions, embracing and expressing your whole self, & living in joy & gratitude.
Creating Your Multi Career
If you know in your soul that, like me, you were meant to have a multi career, know you can do it, and do it your way! So here are some tips to create your own multipassionate career:
Ask yourself what you're crazy, mad, over-the-moon passionate about. These can be things that have been a lifelong interest, or something you've discovered along the way.
Figure out what amazing gifts you want to share with the world. Keep in mind, you don't have to make every interest into a career. Be willing to keep some things just for you.
What do other people always ask your advice about? What do you enjoy giving advice about?
Do a little research. What does it take to get into that work? Will you need certifications? How does that align with your life? For example, being a traveling fitness consultant may be difficult if you have 3 small children at home. But that doesn't mean you can't do virtual consulting ;).
Go & be amazing at doing it your way. Whatever you do, find a way to create your multi career that is truly you and that works for you. Don't worry about what everyone else is telling you to do; they can only tell you what works for them. It's your business, after all; the only person who can make sure it brings you joy is you.
I'm a firm believer that each of you were sent here with your own unique gifts and approaches to pursuing your amazing life. People may not completely understand it just yet, but they will. And they will appreciate and respect you for being strong enough to stay true to yourself and create your own amazing career.So go for it!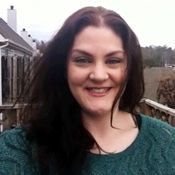 Candace is an artist & branding consultant helping multipassionate solopreneurs find your branding niche so you can build your authentic business being exactly who you are. No fluff, no following what everyone else is doing. It's part business, part soul work, and part journey.