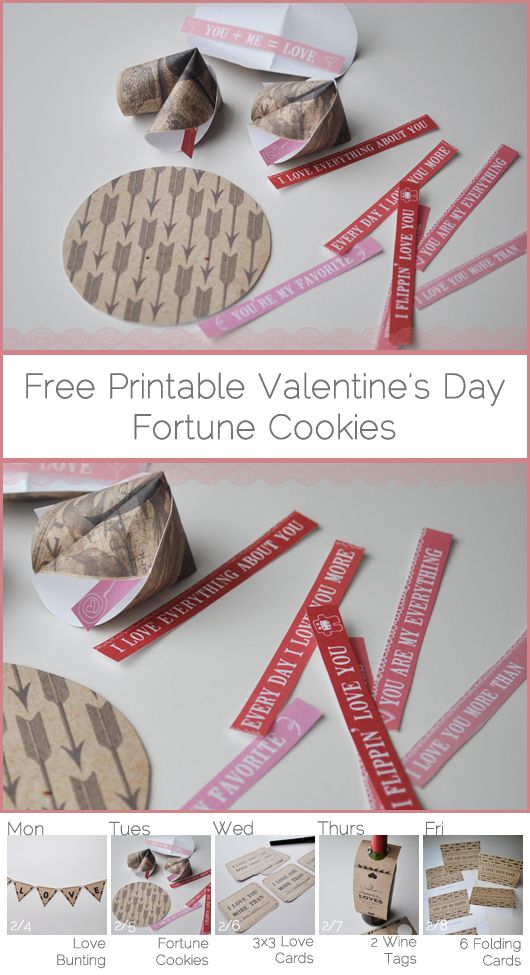 Click to download:
Valentine's Day Fortune Cookies
–
PDF
If you are unsure of what to do after you print, see a
How-To Photo Tutorial here
.
Hi! Day 2 of this week's Daily Inspiritment series!
Fortune Cookies!
I decided to pump up the design on the fortunes this time around & it makes a huge difference. You could even type or write up your own fortunes on colored paper if you don't dig these or need them for different occasions.
A few ideas:
– Dinner Party? Leave one on each plate.
– Tuck them in your partner or kids' lunch boxes.
– Hide them around the house.
– Pick up a takeout box or a few & give them as gifts.
Enjoy loves!
xox,