Post by Jo Anna Rothman.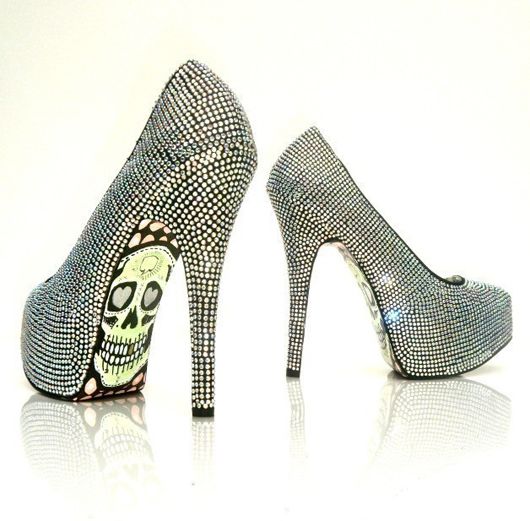 shoes by taylorsays on etsy
Reigniting the Creative Spark
The spark. That creative one that ignites all the juicy ideas…maybe it's feeling a little dull. Hard to access. Maybe you can't find it at all. The thoughts aren't flowing. The words aren't coming. The colors, textures, wild, amazing actions are getting caught at the starting gate. Each time you begin, it doesn't feel right. Doesn't sound or look right. The negative voices start up and before long you are stalled. Stopped. Unmoving in the face of whatever it is that you are seeking to create…a book, a painting, a business, a life.
Maybe you know that scenario…I do. In fact, it was kind of where I was when I started writing this morning. Staring at a blank document on my computer. Wondering what the heck I was going to write. And then I gave up. I took a break. Made some breakfast. Stretched a little. Read Perez Hilton and answered the emails that were weighing on my mind. Wouldn't you know it, the spark started sparking again. In ways I hadn't expected…I started to think of all the things I do, have done or could do to get my creativity flowing once again. The list formed, without struggle or challenge. I got out of my own way. Let go of my heady expectations. And tried something different.
I present to you 97 ways of reigniting your creative spark. It's all about silly. Different. Moving you past where you are to where you desire to be…
Take a break. Take a nap. Play a game. Commit to creating something absolutely, unbelievably terrible. Scream at the top of your lungs. Send love to the part of you that thinks everything you make is stupid. Engage that part of you in a dialogue…a loving one where you listen and support it. Make a list of everything that is going on in your mind right now. DANCE PARTY! Go to a museum. Read something amazing. Make yourself laugh. Watch your favorite movie. Get off of Facebook. And twitter. Try a new medium. Work with a coach. Or a healer. Or a therapist. Take a walk. Become a tourist in your own town. Stand on your head. Drink a big glass of water. People watch and imagine what each person's inner super power is. Rearrange your furniture. Finger paint. Play with an animal. Try out a new recipe. Kiss someone lovely. Decide to take a mental health, not doing anything in particular day. Write with your non-dominant hand. Create a vision board. Read yourself a favorite book from your childhood. Go on a mission to find the most inspirational (to you) writers, artists, thinkers, beings! Watch a TED talk. Spend some time with an awesome kiddo. Have a piece of chocolate. Do something that scares you. Call a friend. Go on a photo scavenger hunt to find the 10 most awesome things you can. Talk to a stranger. Engage in a random act of kindness. Donate a few bucks to your favorite charity. Donate a few bucks to yourself. Daydream. Try on a pair of 6 inch platform stripper shoes (this works, seriously). Be of service. Create an affirmation… say it a few times today. Plan a fabulous trip (even if you don't take it). Have an convo in your head with someone you admire. Have an argument in your head with someone you disagree with. Take the teeniest, tiniest step forward you can imagine. Clean and organize your space. Make a fabulous mess. Play with glitter. Take a road trip (even an hour long cruise counts). Get all gussied up. Paint your face. Listen to your favorite music from high school. Strut around your house like you are a famous model. Flirt shamelessly. Try a new food. Tell someone what's going on for you. Stretch. Take a class in something new. Complete a project that has remained incomplete. Ask The Universe for assistance. Meditate. Take yourself out on a date. Write a letter to your greatest fear. Commit to something grand and wild (for me it was a Year of Outrageous Living!). Share something that you know to be true. Ask someone if they could use some of your assistance. Watch this speech by Art Williams. Edit, revise, redo! Sing as loud as you can. Declare your block complete, whatever that means to you. Do something, anything, that is absolutely full of pleasure. Write down the limits you have placed on yourself and then burn the list. Ask yourself, "What are you waiting for?" Ponder if you really need to wait. Find the shapes in the clouds. Ask for an omen. Go on a search for the perfect quote. Or cup of coffee. Take a delicious, deep breath. Take another one. Pray. Spend a full 5 minutes appreciating yourself. Caress your skin. Take a few moments to ground and center your Self. Set your intention. Chant. Do something kind for someone you love. Write yourself a love letter. Set the intention to receive a gift of love from The Universe. See what happens. Clean out your closets. Admit that you don't know what the future holds… and you never did. Brainstorm the possibilities.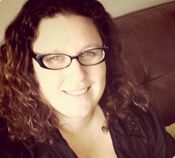 Jo Anna Rothman, MA is an intuitive coach and facilitator of The Receiving Project. She revels in assisting people in falling in love with their lives. She is committed to living a life full of pleasure, purpose and enthusiasm. And perhaps most important, she knows the secret to the perfect s'more.
To read more of Jo Anna's guest posts on Kind Over Matter click here!