Post by Jo Anna Rothman.

print by thePhotoZoo on etsy
Ready for Change
You are ready. Ready for the new. The next. The big, beautiful changes that dance in your mind and heart. You are ready to stand up. Step forward. Live in the brightness of your soul. You are ready. It is why you are here.
You are being called forth into an act of bravery. An act of courage. It takes tremendous presence and fortitude, to look yourself in your eyes and know that you are ready for more. Better. Different. It is powerful to declare that where you are is no longer where you want to be. And then to act on that awareness. To move. To create something that is authentic and real…more suited to who you truly are. To change and create something new.
You have prepared. Dug deep inside of yourself. Began to see and feel the opportunities for greater that are calling out for you. You have cultivated the strength of heart necessary to know and to appreciate all that you don't. You are ready to commit. To the process. To action. To following your Self to your depths, staying true even as you reach the forgiving shores. And yet even though challenges will present themselves, know that change is your birthright and privilege as a living being in this Universe. You get, if you choose, to change. Your life. Your mind. Your body. Your whole experience. Over and over and over again. Change for you can be wild. Big. Outrageous. Subtle. Small. Perfect no matter what.
The changes you desire do not need to come from hate. Anger. Frustration. They can, but the the results are often muddy. Change that is true and effective…comes from love. From the appreciation that this moment is a miracle. One that offers perfection in its ability to guide and leapfrog you to where you wish to dive. You can love where you are and still know the opportunities that await are so much more in alignment with who you. You can be appreciative of what is and still want something else. Along the route, all the pieces inside of you that are not yet in alignment with the newness will raise their heads. Their voices will cry out. They will make themselves known, usually in the fullness of their power. They come forward, not to distract and tear you away from the work you are doing. They are present to be healed. To be loved. To be integrated back into the whole of you. When you lay down your sword of judgments and shame, you are able to leap forward into the wonder that you are creating.
Your time is here. Now. Make your declaration. Ask for assistance. Trust in your the power that radiates to and through you. Your job is to move. To act. To keep the momentum flowing. No step is too small. Create and embrace the new. You are ready.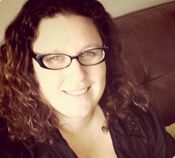 Jo Anna Rothman, MA is an intuitive coach and facilitator of The Receiving Project. She revels in assisting people in falling in love with their lives. She is committed to living a life full of pleasure, purpose and enthusiasm. And perhaps most important, she knows the secret to the perfect s'more.
To read more of Jo Anna's guest posts on Kind Over Matter click here!