photo by Susannah Conway
I'm really, really excited to welcome
Susannah
here today. She's been a long time sponsor of Kind Over Matter, she shared a beautiful post about
Kindness & Online Friendships for the Kind Kindred series
almost 2 years ago now.
I've been following her journey for much longer than that though. Her online space was one of the first I stumbled across in this gorgeous creative community we are all a part of now.
When she asked if I would be open to having her share here today as part of her virtual book tour, instant YES! She's here so we can join her in the celebration of her book being released this week!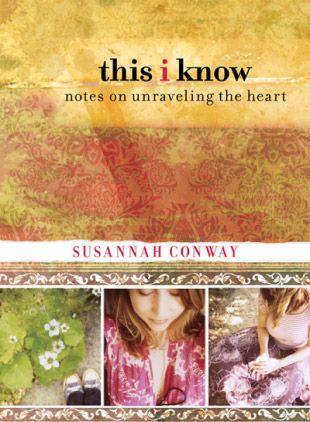 This I Know: Notes on Unraveling the Heart
I'm not sure where to begin with this book, I've read it & it's… soul balm. As most of you know, I recently went through a period of grief after we found out that Zenin had Autism. In the first chapter of the book she talks about her period of intense grief after she lost her partner. It's the most real & honest text I've ever read about grief. I was nodding my head with tears in my eyes, saying, Yes… Yes… It felt so good to read her truth. I felt my shoulders relax. I felt less alone in my process.
This I Know shares her story. Her journey after her partner died without warning. She shares how she reconnected with her creativity & used it to heal. How she started a blog & found community. The book is peppered with her stunning polaroids & each chapter ends with a reflection, a creative prompt for the reader. It's her path of self-love & she gently invites us to walk with her, embracing who we are & it's so, so breathtaking.
It's one of those books that you want to buy a handful of to gift to all women that you love, or just to have on hand to give to a beautiful soul who's life just unearthed a tragedy.
I know many of you are just beginning to share yourself online, or you've expressed that you want to, or you have been sharing for awhile. In Chapter 9, The Art of Belonging, Susannah talks about sharing YOU online, finding your way, connecting with like-minded people on similar paths & then meeting those beautiful people… offline. So, I asked her to share a bit of her wisdom on how to begin, how to walk that path of healing & self-discovery because that's what many of us are doing in so many different ways & mediums here online. When we share our truths, our ordinary, our lives, we not only heal ourselves but we help others to walk into the light & love of self & life. When we celebrate ourselves & each other, everything changes.
Thank you so much Susannah, for being so beautifully you & sharing here today. Your unravelling has & will continue to inspire many. BIG CONGRATS & Love to You!
Thoughts on Finding Your Way Online with Susannah Conway:
Connect with Susannah:
:: Website :: Order the Book :: Twitter :: Facebook :: Pinterest :: Instagram :: Flickr ::