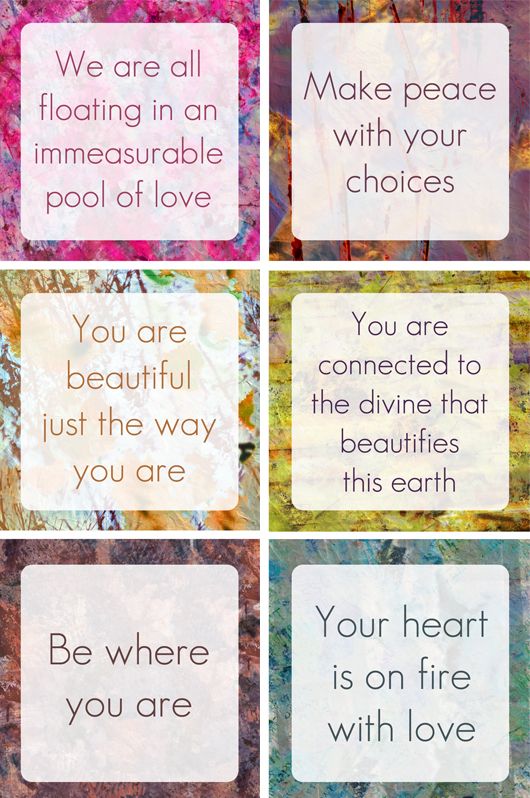 Right click, save as to download:
Zen & the Art of Loving You Cards – PDF
Use them for scrapbooking, collage in your art journals, leave them as little reminders for yourself & others, on your desktop, in your digital art…
Hi there you! I have some sweet news to share with you!
Um, I wrote a book!!
Typing that line makes my heart dance – Eeeee!
For those of you following my creative journey, from my whole heart, thank you. If you've been here for awhile you know I've been working on this for quite some time…
I've asked you questions. I asked for inspiration. I asked for your sweet wisdom. I've been dropping hints. I've been pouring so much of my heart & knowledge into these pages.
The cards above are just teeny-tiny snippets, they are lines from the book but look nothing like the book! Ha!
145 pages of my journey through creativity, mamahood & business – sage + practical advice – full of love.
If all goes as planned I should be sharing it before Mama's Day, on Friday! I'm smoothing out the last little bits. I've sent out some copies & the feedback has been full of awesome.
Along with my wisdom, I asked 11 other Mamas to share theirs, a sneak peek:


This book isn't just for Mamas though, it's for everyone.
I'm giving myself some space & taking tomorrow off to prepare.
I'm so excited! I hope you'll check back in on Friday.
Stay tuned for Jo Anna's amazing words this afternoon!
Deep Respect, Love & Gratitude,