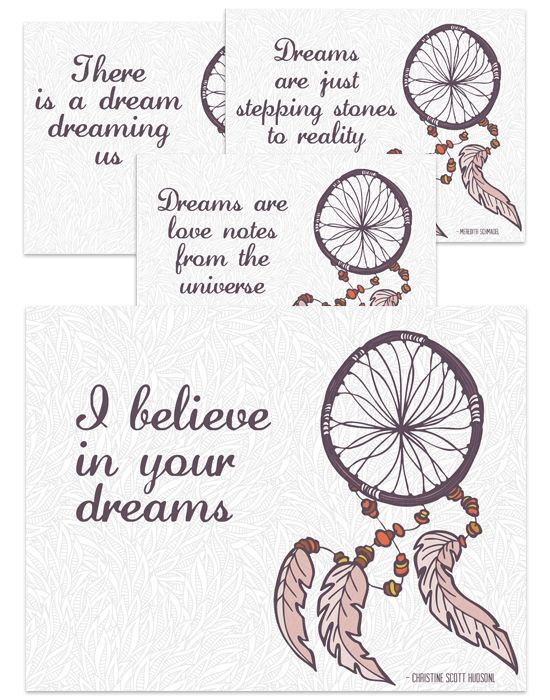 8 Dreamalicious Greeting Cards (5.5″ x 4.25″)
8 PDFs in a .zip file

Matching Envelope
PDF

Hi there beautiful you(s)! I whipped up 8 cards that you can print & give if you wish!
Daniel
posted
this beautiful photo
of a Dreamcatcher on Facebook this weekend & it inspired me. I had been thinking about putting together a set of Valentine's Cards but I was having trouble dreaming up (pun! ow!) something sweet until I saw his photo & it carried me back to my childhood. Being of
Native American descent
, they were here & there – plus, the feather is
my strength symbol
– it's why I used it here as KOM's crest – it all just seemed so perfect. Thank you Daniel!
There is a set for lovers & a set for friends/family/co-workers/ – 3 beautiful gals helped me with the phrases for the friendship set when I put a call out on Facebook yesterday! Thank you so much Christine, Tracey & Meredith – your help was vital & greatly appreciated!
Enjoy loves!
xoxoxo,