Guest post by Jo Anna Rothman.
A Lust for Life
You love yourself. You've worked hard to…to bring that tender, sweetness and appreciation to your life. It's a precious relationship that you have cultivated. It's wonderful. Essential. I don't want to diminish that at all. I simply want to offer to up another level…another experience to make that love a bit more fun. A bit more tangible. This is a chance to add some fuel to your own personal fire…in service to making that love last. I want to offer to you, lust.
You read that right. Lust. I want you to lust after your marvelous self. To crave your attention. To desire your affection. I want you to miss yourself when you have spent too much time away in the world of busy and doing. I want you to need your own touch. Delight in your own musings. And give it all to yourself. Lust is not merely about yearning. It's about satisfaction as well.
You are delicious. Your skin is alive. Your thoughts, magical. Your heart wide open and flowing. Your being, electric. It's time you experienced it. Played with it. Danced in the wild, with lust right at your side. It's time to create an affair not soon forgotten.
Lust begins in the realm of the physical. Look at yourself slyly. Seductively. See the beauty but look beyond as well. See the allure of you. Choose to vision yourself through the lenses of lust. See each inch and ounce as opportunity to lavish. Do more than simply look. More than simply touch. Enter the temple of your soul and feel how amazing you truly are.
In lust, your pleasure comes first. Provide it yourself. Not to make up for any lack in your life, but because you feel divine. Listen attentively when you speak. Cheer loudly as you cross finish lines. Bring romance into your life. Light the candles, pour the wine. Desire the utmost enjoyment for yourself. Take responsibility for letting yourself know just how important to you are.
Lust is the consistent demonstration of the regard you hold for yourself. It is an expression of your love. Your admiration. Your recognition of the utterly amazing human life you are living. Allow your experience to be an ongoing courtship and flirtation. It's the gateway to knowing your own magnificence.
It may feel forced at first. Or selfish. Or just plain odd to see yourself as an object of lust. You get, however, to see yourself as a lover might. It's like seeing yourself in the most glorious mirror of all time. For when you can play in the realm of lust, you get to know just how amazing you truly are.
So take a deep breath. Notice what feels good. Notice how you are feeling it…you are the conduit. You are the vessel. Allow yourself to want. More and more. Allow yourself to want the goodness. Ask yourself what else? What else feels good? And move towards that. Bravely. Give yourself the gift of what pleases you. Over and over. Relish in your time with yourself. Get to know what brings you smiles. What brings you chills. Amaze yourself. Take another deep breath. Notice what you want. Go do it.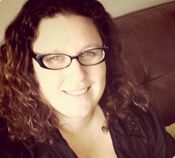 Jo Anna Rothman, MA is an intuitive coach and facilitator of The Receiving Project. She revels in assisting people in falling in love with their lives. She is committed to living a life full of pleasure, purpose and enthusiasm. And perhaps most important, she knows the secret to the perfect s'more.
To read more of Jo Anna's guest posts on Kind Over Matter click here!