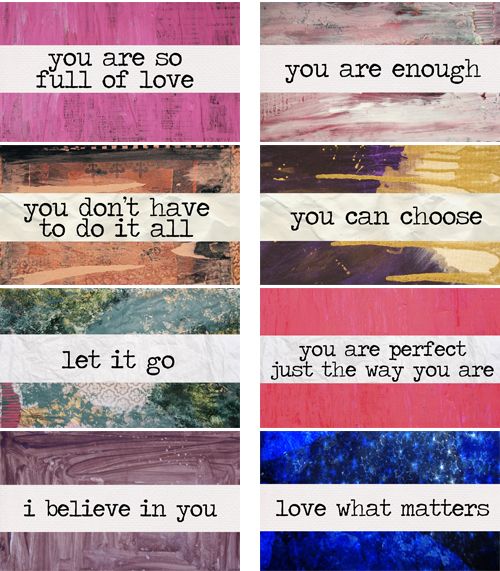 right click, save as:
Free Printable Love Notes to Myself – PDF
(& you)
If you feel like passing these along & would like an envelope, here are a few links, they are business card size, so these work beautifully:
Printable Envelope Template
+
Lunch Bag Envelope Tutorial
+
Security Pattern Envelope Tutorial
.
I needed these gentle reminders & I thought that I would share them here, in case you needed them too. You could use them around your home, in your art journal or leave them out & about, because maybe someone else needs to hear them too.
Also, even though it isn't finished, I put up a new page this weekend. I will continue to add to it, from my stockpile of awesomeness, as time passes. It's been half-finished, sitting on the back burner, for months, but yesterday I thought, you know what, it doesn't have to be perfect, just put it up & add a little to it everyday, when & if you have time. So here it is:
Things I Believe In
Free eBooks & courses — paid products & services — that I wholeheartedly believe in.
I don't have all the answers but I am connected to some incredible folks that have made their life's work helping you find your answers.
I put the link in my header so you can check it from time to time with ease.
With Love, always,


stock : zai-stock.deviantart.com
font : traveling typewriter
Do you want to learn how to make your own printables? I created an awesome kit that includes 14 templates + 10 tutorial videos + an eBook to show you how!
Click here to learn more!