Happy Monday Lovelies! I am so, so excited to gift you with this beautiful post by the ever so awe-inspiring Brené Brown today. I've been a long time fan of her blog, Ordinary Courage & I've mentioned her latest book, The Gifts of Imperfection: Letting Go of Who We Think We Should Be & Embracing Who We Are, here on KOM several times & this post is based on that book. It truly is a life-changing book. I've dog-eared so many of it's pages & continue to go back to it in times of need. I've also gifted a few of my friends with it & they were so, so grateful. I plan on handing out a few more copies this year. Thank you so, so much Brené, for being the (whole)heart of our Kind Kindred family today. Thank you too, for reminding us that we are enough. Big Love & Peace to all of you, Amanda
The Kindness of Receiving
I've spent the past ten years studying vulnerability, courage, shame, and authenticity. For the past four years I've focused on a concept that I call Wholeheartedness, posing the questions: How do we engage in our lives from a place of authenticity and worthiness? How do we cultivate the courage, compassion, and connection that we need to embrace our imperfections and to recognize that we are enough — that we are worthy of love, belonging, and joy?
One of the most life-changing lessons that I learned during my decade of research was about receiving. Studying Wholeheartedness taught me this: Until we can receive with an open heart, we are never really giving with an open heart. When we attach judgment to receiving help, we knowingly or unknowingly attach judgment to giving help.
In our culture we've come to equate success with not needing anyone. Many of us are willing to extend a helping hand, but we're very reluctant to reach out for help when we need it ourselves. It's as if we've divided the world into "those who offer help" and "those who need help."
The truth is that we are both. In order to experience real connection, we need to experience both giving and receiving.
As the oldest of four children, I struggle with many of those first-born, rule- following, never-ask-for-help qualities. I've always been quick to offer help, but I rarely ask for it. Before this research I would have vehemently denied attaching judgment to my giving. But now, I understand how I derived self-worth from never asking for help and always offering it.
In 2007, this research turned my world upside down. I put my data down, found an awesome therapist, and had what I refer to as my 2007 breakdown spiritual awakening. During the breakdown, I needed help. I needed support and handholding and advice. Thank God!
I told my friends, "Things are unraveling for me, I need you." I reached out to my brother and sisters for help. As I did that, I gained permission to fall apart and be imperfect, and the people around me were able to share their strength and incredible wisdom with me. It was and continues to be a profound shift in my life.
We often associate kindness with giving. I think that's true but I've also come to believe that there is a deeply spiritual type of kindness that happens when we give ourselves permission to receive.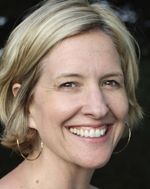 Brené Brown, Ph.D., LMSW, is a writer and research professor at the University of Houston Graduate College of Social Work. Her groundbreaking work has been featured on PBS, NPR, CNN, and was the topic of two 2010 TEDx talks.
Brené is the author of The Gifts of Imperfection: Letting Go of Who We Think We Should Be and Embracing Who We Are (Hazelden, 2010) and I Thought It Was Just Me (but it isn't): Telling the Truth About Perfectionism, Inadequacy, and Power (Penguin/Gotham, 2007).