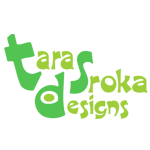 Tara Sroka Designs offers customized designed scrapbooks to preserve your life's most precious moments in a professional and creative way. Your cherished memories are too important to shove in a closet or leave on your camera, so let her tell your story.
Custom scrapbooks are a wonderful way to commemorate the milestones in your life, perfect for babies and newlyweds, and a great gift for birthdays, anniversaries and weddings.
Simply send Tara your photos in a digital format (printed photos can be scanned in at an additional cost,) and a memory book will be created that tells your personal story on each and every page. Your scrapbook will come with 20 printed pages in a hard-covered professionally bound book with a custom designed cover to suit your needs. Various printing options and sizes are available. It's also available are framed 12×12 shadowbox designs.